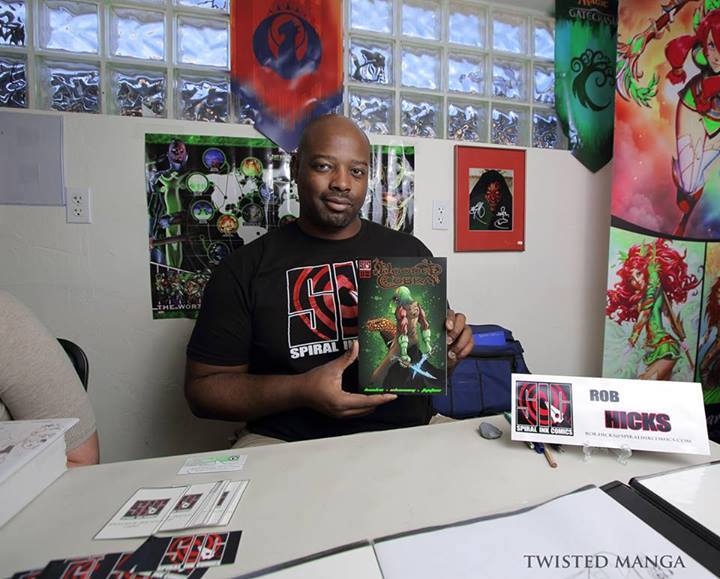 I have been drawing for most of my life it seems. I've been a comic book fan since I was 7 years old, I ventured into the comic book artist world about 14 years ago. I would describe my art style falling in line with mainstream western comic book art. I take the dynamic action pose approach with most of the stuff I draw mainly because I like how it looks and it's really fun for me to draw.

As far as my earliest inspirations go, Jim Lee and Todd McFarlane were the biggest. Their work on Marvel's Uncanny X-Men and Amazing Spider-Man were some of the first titles I started collecting as a kid. Most of my earliest influences remain to be my current ones. Jim Lee, Michael Turner, David Finch, Joe Benitez, and Mark Silvestri are on the top of my list. Artistically, the only goal I set on a daily basis is to get better and stronger in the areas I feel I struggle with. I strive to impress myself…which can be next to impossible.

My life has always been centered around my creativity, my independence, and the attempt to master my imagination. My art career is something I use as a vehicle for expressing that. I'm just arriving at the point where I feel like I have mastered the basics and can begin to produce some really visually dynamic work. I started Spiral Ink Comics with two other like minded artists because we wanted to have the freedom of producing the kind of artwork and comics that we love to see and read. Being an independent publishing studio gives us the freedom to produce the kind of comic books that we like to read without needing approval from outside editors or a large parent studio company. It's pretty awesome!